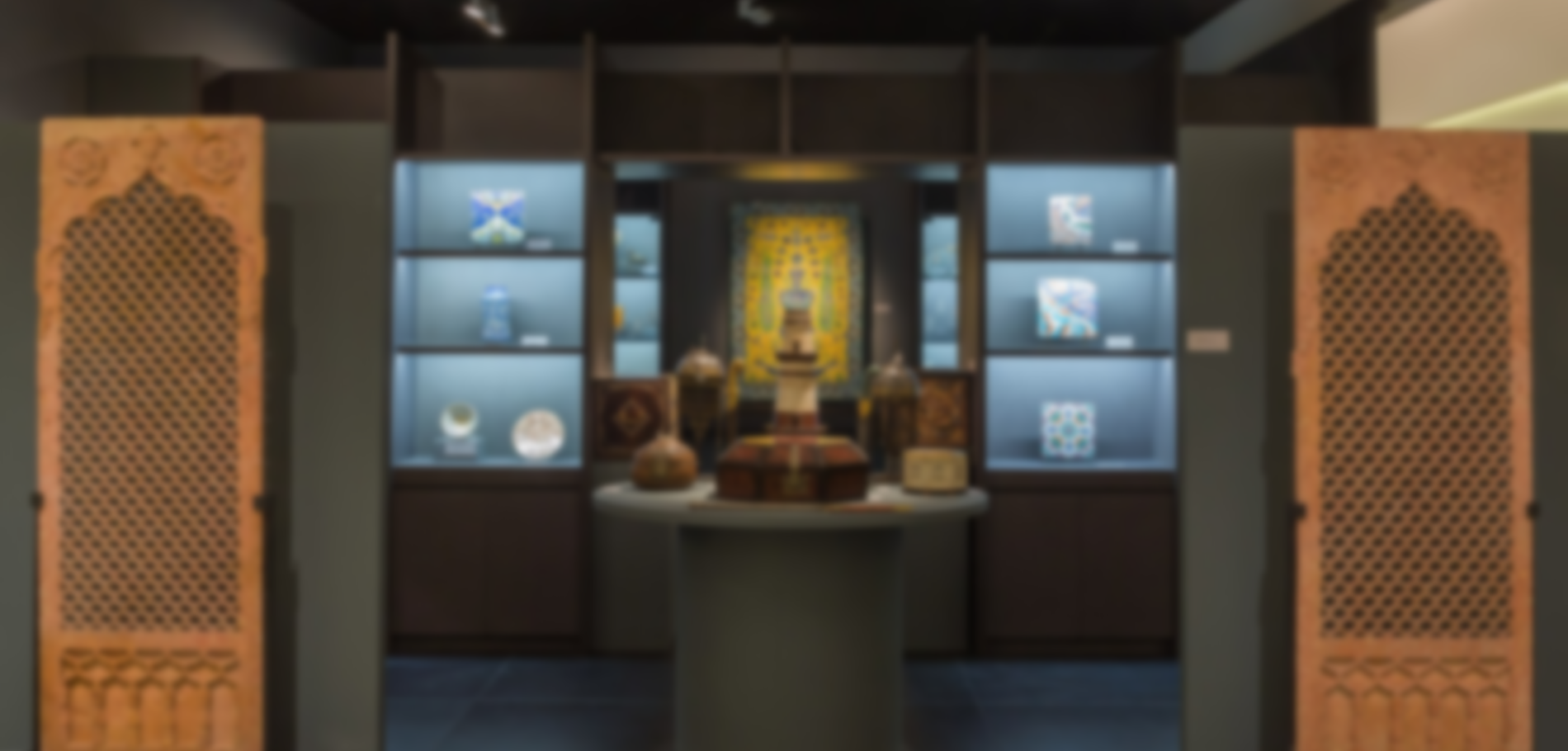 Boris Aldridge
---
British contemporary ceramist, artist, educator and musician, Boris Aldridge (b. 1974, Dublin), has been hand-crafting and firing unique ceramic tiles for nearly 20 years from his studio in Suffolk, UK.
Boris's work has been inspired by Persian lusterware tiles produced in the 13th century in the town of Kashan. Boris uses a variety of techniques to decorate his wonderful creations and often paints with gold which gives rise to the shimmering lustre seen in his tiles. He also uses carving as a means of creating intricate patterns on pottery. His artwork has been influenced by the works of 20th century animators Yuri Norstein, Ub Iwerks and Max Fleischer along with his own poetry and music. Some of his ceramic tiles bear the lyrics of his own music. Apart from his studio work, Boris has led workshops in Kashan lusterware at the School for Traditional Arts in London for the last three years and has lectured internationally. In 2016 he delivered a talk on "Reinterpreting Kashan Lustreware" at the 3rd Conference of Geometric Patterns in Islamic Art in Istanbul. Boris has exhibited at the Alde Valley Spring Festival (2017, 2018, 2019), at the Art of Islamic Pattern Exhibition in Homerton Hospital, (London, 2019). Boris had his first solo exhibition "AURUM" at Amir Mohtashemi's gallery in the summer of 2019. Please click
here
to see a video of Boris Aldridge making his beautiful tiles.
VIEW ARTWORKS